There are different types of acne, so I thought I'd explain so you can figure what type you have. It'll help when looking for treatments and products.
BLACKHEADS
Blackheads are comedones that are open at the surface of the skin. They are filled with excess oil and dead skin cells. It's not dirt that causes the comedone to turn black.
WHITEHEADS
Comedones that stay closed at the surface of the skin are called whiteheads. This happens when oil and skin cells prevent a clogged hair follicle from opening.
PUSTULES
Pustules are another kind of inflamed pimple. They resemble a whitehead with a red ring around the bump. The bump is typically filled with white or yellow pus. Avoid picking or squeezing pustules. Picking can cause scars or dark spots to develop on the skin.
PAPULES
Papules are comedones that become inflamed, forming small red or pink bumps on the skin. This type of pimple may be sensitive to the touch. Picking or squeezing can make the inflammation worse and may lead to scarring.
CYSTIC
Cysts are large, pus-filled lesions that look similar to boils. Like nodules, cysts can be painful and should be treated by a dermatologist. People who develop nodules and cysts are usually considered to have a more severe form of acne.
HORMONAL
Hormones fluctuate throughout the monthly cycle and as progesterone levels rise before and during your period, oil production is kicked into overdrive – this increase means it's much more likely that pores will clog and blemishes will form.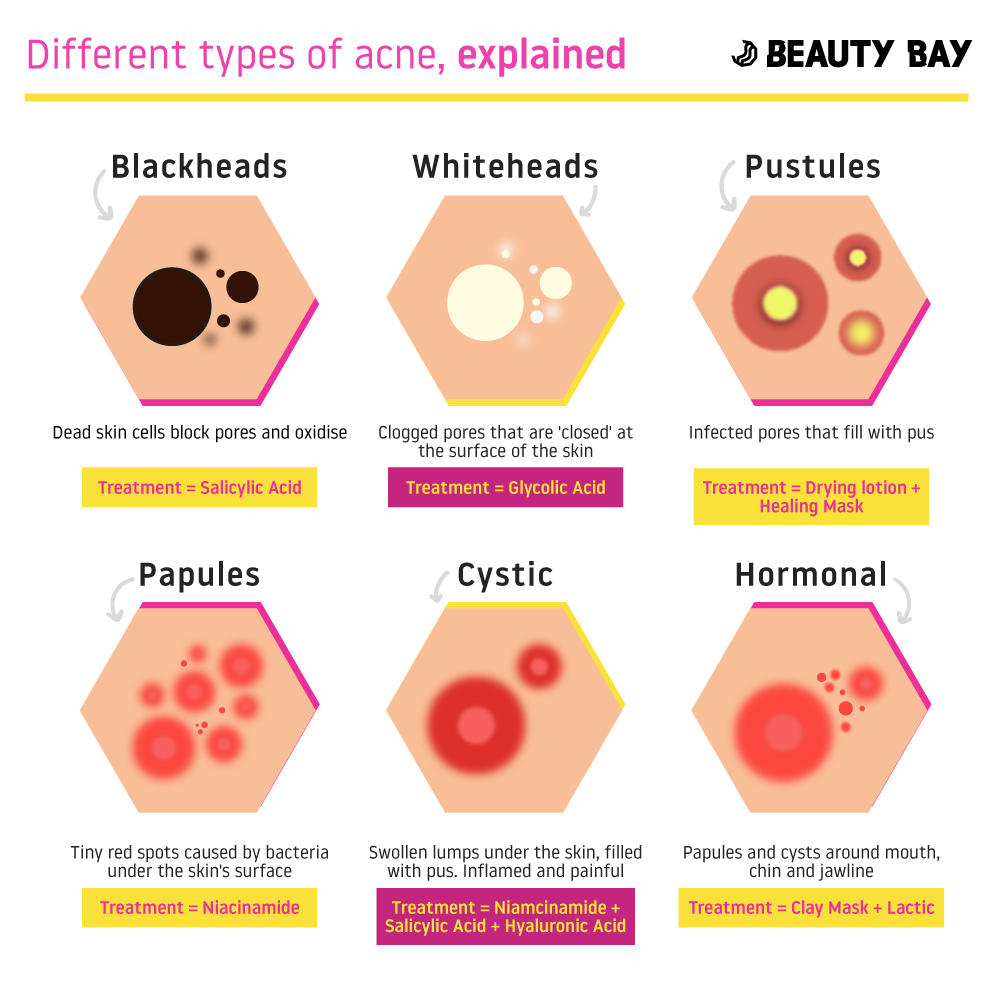 Hope this helps!